ZAWTIKA Development Project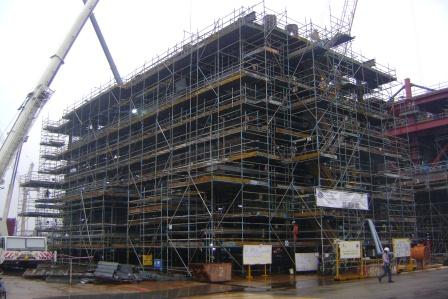 Cutech has been awarded by SMOE Pte Ltd to be part of the ZAWTIKA Development Project - Phase 1A EPCIC of Processing and Living Quarters Platform for PTTEP International Limited. The project involves Electrical, Instrumentation and Telecom works for the Living Quarters module. The module is to be installed at a water depth of 150m in the Andaman Sea (offshore Myanmar). The integrated Processing and Living Quarters platform constitutes Topside of 15,000 metric tonnes integrated with a 128 men Living Quarters Module. The project is expected to be commenced in July 2012 with offshore completion scheduled in November 2013.



Successful completion of 'R358 Endeavour – Spirit of Independence' project

We hereby take this opportunity to congratulate the project team "R358 Endeavour – Spirit of Independence" for a successful completion of Electrical Instrumentation Installation by Malarkannan and team. The team was applauded for the quality of service and standard of HSE Safety maintained throughout the phase of the project. Kudos to the team!